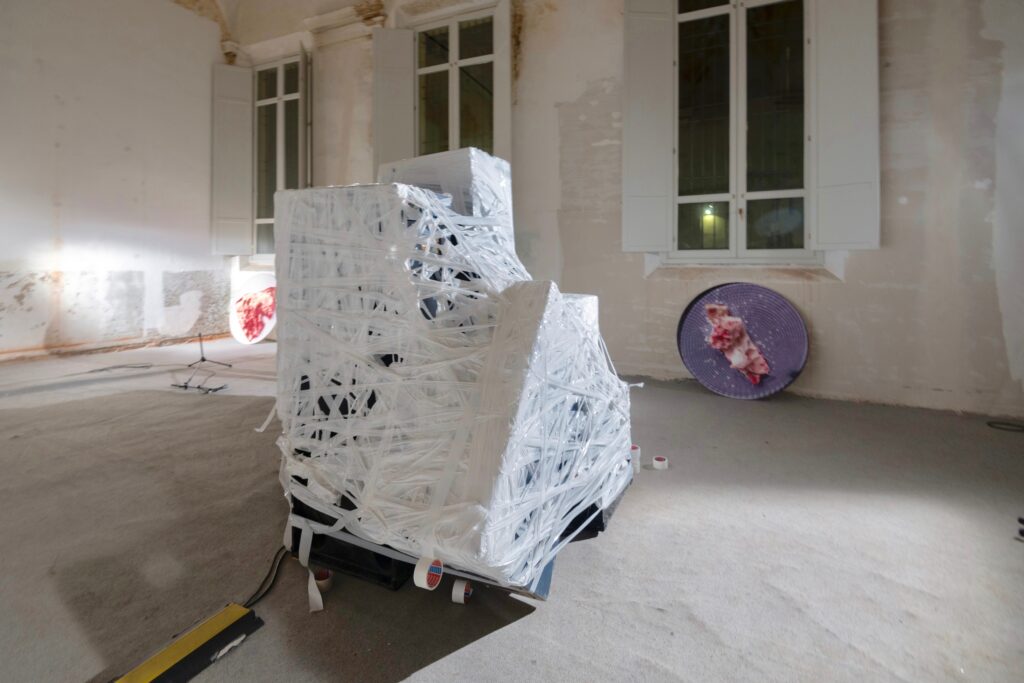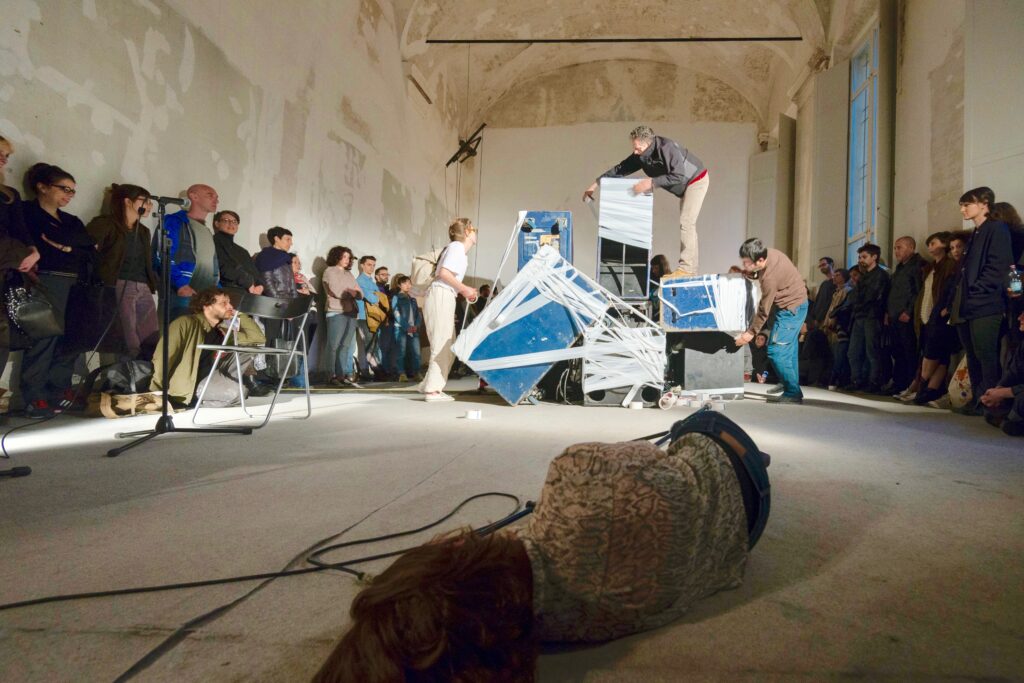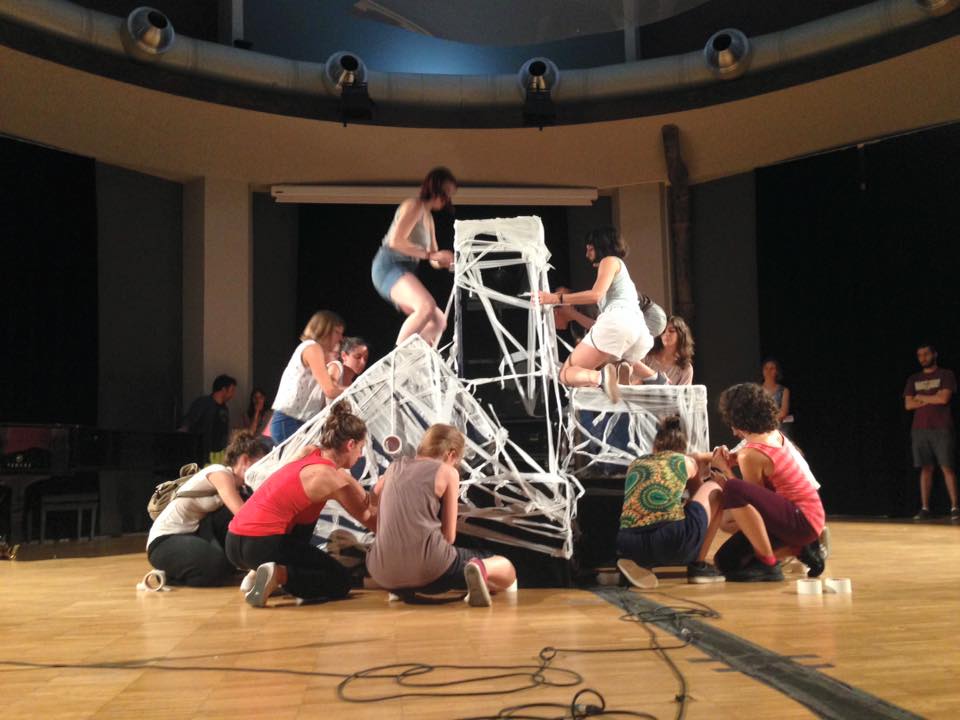 HONDA
Sound performance
by SIGOURNEY WEAVER (Biagio Caravano / Daniela Cattivelli)
duration 30'00"
production: Xing/Live Arts Week
---
HONDA is a sound performance for a group of people (at least 20) who operate in space, bringing a sculptural and sonorous conglomerate to life. 
Surrounding a voluminous body, made up of a mass of speakers, various types of events – acoustic, electric and physical – radiate into the space as though produced by a centrifugal force.
Bodies and sounds are defined from a plastic and spatial perspective, by a series of concrete actions. Stacking things, wrapping them up, depositing a mass in one place, a physical and sonorous volume that acts as a centre for propagation. This is a geometric acoustics that assumes, while attempting to stabilise itself, that it is possible for it to collapse in various directions.
---
---
WORKSHOP
To perform this work, Sigourney Weaver has proposed a free workshop that will last one day. The workshop is open to 20/25 people at the most who are interested in being involved in a group project with sonorous and physical elements, and developing their inclination for performance. To take part in the workshop, particular training or specific skills are not required. At the end of the workshop, the participants will be actively involved in the performance, which will take place the same evening.
---
LOCATION
Environments with no seats and no stage are appropriate for the performance. The spectators are spread out along the four walls of the room, mixed with the performers who constantly move between the centre and the perimeter of the room.
As an alternative, we have considered the possibility of doing the performance on a classic stage. In this case, the spectators will also be onstage, spread out along the entire perimeter of the stage.
HONDA is a tribute to Robert Rauschenberg's white paintings, monochromatic canvases considered to be the visual equivalent of 4''33'', John Cage's only apparently silent piece. Cage wrote the following note on Rauschenberg's white paintings: "To Whom It May Concern: The white paintings came first; my silent piece came later." (John Cage)